Corina Ungureanu

Ungureanu at the 1997 World Artistic Gymnastics Championships

Full name

Corina Georgiana Ungureanu

Country represented

Romania

Born

August 29 1980 (1980-08-29) (age 41)
Ploieşti, Prahova County, Wallachia, Romania

Years on National Team

1993-1999

Coach(es)

Octavian Belu & Mariana Bitang

Current status

Retired
Corina Georgiana Ungureanu (born August 29, 1980, Ploieşti, Romania) is a world-class Romanian artistic gymnast who competed internationally between 1993 and 1999. She was a member of two gold medal-winning World Championships teams and was the 1998 European Champion on the floor exercise.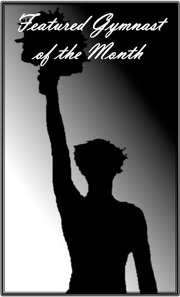 Career
Ungureanu began gymnastics at the Petrolul Ploieşti club in her hometown of Ploieşti, but spent the major part of her career training in Bucharest under Leana Sima. At the Deva national training center, she was coached by Octavian Belu. Ungureanu's first international assignment was a junior dual meet between Romania and Germany, where she placed first with her team and eighth in the all-around. She resurfaced on the international scene again in 1996, when she won the all-around title at the EcoAir Cup. She did not compete in the 1996 Olympics, but was a member of the gold medal-winning Romanian teams at the 1997 and 1999 World Gymnastics Championships. She was forced to retire in 1999 due to a spinal cord injury.
Medal Count