Qiao Ya

Qiao at the 1994 World Artistic Gymnastics Championships

Country represented

China

Born

January 10 1977 (1977-01-10) (age 44)

Current status

Retired
Qiao Ya (simplified Chinese: 乔娅; traditional Chinese: 喬婭; pinyin: Qiáo Yà; born in 1977) is a retired Chinese gymnast who competed at the 1996 Olympic Games in Atlanta as well as at the 1994 and 1995 World Championships.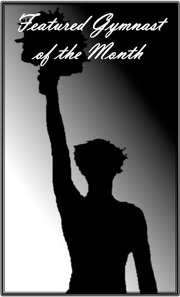 Gymnastics Career
Qiao competed at the 1994 Asian Games where she won a gold medal with the Chinese team as well as winning the all-around gold medal and a silver medal on balance beam. In April at the individual World Championships in Brisbane she advanced to the all-around and balance beam final but did not medal on either event. Some expected her to challenge American Shannon Miller for the balance beam gold but Qiao fell on her flight series landing her in 7th place. In October Qiao went to the team World Championships in Dortmund, Germany where she and her team placed 4th in the team final, missing out on the bronze medal by less than half of a point.
In 1995 Qiao made her second World Championships team. Here she helped the Chinese earn silver in the team final, behind Romania. She qualified to the balance beam event final for the second year in a row. Once again she struggled with her routine, this time on her round-off layout step-out mount, and ended up placing 7th again. 
Qiao was selected to represent China at the 1996 Olympic Games in Atlanta. The team struggled during both their compulsory and optional competitions, despite high expectations from many fans, and they ended up finishing in 4th place behind the United States, Russia and Romania. Individually, she qualified to the all-around final in 29th place and finished 11th in the all-around final. Qiao retired shortly after the Olympics and currently coaches in Singapore.
Medal Count
Floor Music
1994 - "Carioca" by Vincent Youmans